Free Gallery by Transfeet Beautiful transgenders and crossdressers that love to show off their feet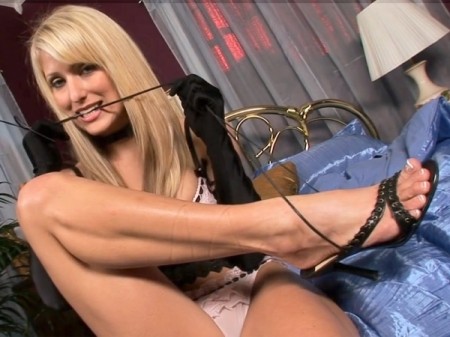 Simone Ray is your fantasy mistress because she likes to dress up in expensive lingerie and put on a slow soles striptease for your throbbing cock.
Simone starts off by rubbing her gloves all over her gams, takes one strappy heel off and then makes you wait, teasing and playing with her shoes and toes because she knows how badly you want it. You'll love the closeups of her wrinkled soles and her feet. Once she removes her shoes, the straps leave marks on her legs. She wants you to ease the sting of them with your tongue. One long and languid striptease later and she's stuffing her juicy slit with a dildo, curling her toes for you and begging you to jizz on her feet. It's quite the show. Then she rubs her pussy juice all over her toes so you can lick it off. What a nice mistress indeed.